FUEL: MEET FUEL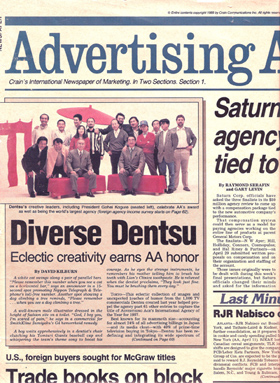 Eric Epling ( far right in photo ) spent six years at Dentsu Tokyo and was included among the agency's creative leaders when Advertising Age named it Advertising Agency of the Year.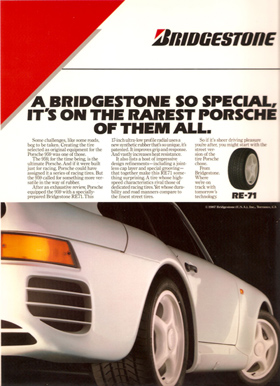 Bridgestone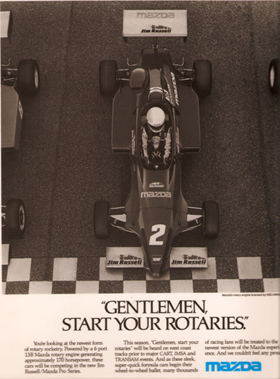 Mazda Motors of America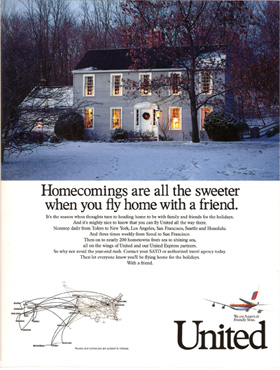 United Airlines

Bridgestone, Mazda and United Airlines were three of Eric Epling's accounts in Tokyo. He also worked on Mazda for Foote, Cone & Belding in Los Angeles.
Fuel was established in 2002 as a creative resource for clients who have specific communications needs and prefer a more personalized approach than is typically found with a full-service public relations or advertising agency and their attendant costs.

Eric Epling is president of Fuel Communications Inc. Formerly vice president of public relations firm Communications-Pacific and creative director of its predecessor Hill & Knowlton Hawaii, he has been responsible for many successful issue-based public relations, print, and broadcast media campaigns and programs in Hawaii. His work includes public relations and advertising campaigns for the Hawaii State Teachers Association, Kaho'olawe Island Reserve Commission, and many others. Before joining Hill & Knowlton, he spent six years in Tokyo as a creative group head in the international creative division of Dentsu Inc, where he was named one of the agency's "creative leaders" upon its selection as International Agency of the Year by Advertising Age.

Earlier, he was with the Los Angeles office of Foote, Cone and Belding, responsible for Mazda Motors of North America corporate advertising and national factory racing.

Eric is one of six principals of Hawaii Online, Hawaii's first full-service Internet service provider. He has worked extensively in the area of electronic media and website planning and content development, including developing the state's first supersite, Planet Hawaii (which has since fallen out of orbit).

He has been professionally recognized with awards from the London International Advertising Awards, Tokyo Ad Federation, TIME Magazine Olympic Challenge (Olympics advertising), New York Advertising Festival, and numerous IABC/Hawaii Ilima awards.

His experience includes work with the following clients:

Hawaii
American Red Cross
American Savings Bank
Ameron HC&D
Bank of Hawaii
Consuelo Foundation
Coldwell Banker
Communications-Pacific
Decision Research Corp.
Hawaiian Airlines
Hawaiian Electric Industries (HEI)
Hawaiian Tax-Free Trust
Hawaii Community Fund
Hawaii Employers Council
Hawaii Hotel Association
Hawaii State Teachers Association
Hawaii Pacific University
Hawaii Preparatory Academy
Healthcare Association of Hawaii
Hilton Grand Vacations Club
Hilton Hawaiian Village
Hyatt Regency Kauai Resort and Spa
Infiniti Motors of Hawaii
Kaho'olawe Island Reserve Commission (KIRC)
Kamehameha Schools
Legal Aid Society of Hawaii
Linda Lingle Campaign (1998)
MATRA Transit
McDonald's Restaurants of Hawaii
McNeil Wilson Communications
Molokai Ranch
NetEnterprise
Office of Hawaiian Affairs
Outrigger Hotels and Resorts
Pacific Office Properties
Prevent Child Abuse Hawaii
Prince Resorts Hawaii
Punahou School
PVT Land Company Ltd.
Queens Medical Center
Ron Menor Campaign (Senate, 2002)
Spark M. Matsunaga Regional Office and Medical Center
Syncadd Systems
Tesoro Hawaii
The Shidler Group
Times Supermarkets
University of Hawaii Foundation
United Public Workers
YMCA

National
Aquila Management Company Inc.
Churchhill Tax-Free Trust of Kentucky
Kennedy-Wilson International (real estate)
Mazda Motors North America
Tax-Free Trust of Colorado

International
Bridgestone Tires
BMW Japan
Hotel New Otani Tokyo
Hotel Okura
Mazda Motors
Nikon
Ricoh Corporation
Sony Corporation
Tokyo Disneyland
Toyota Motors
United Airlines
Yamaha