CREATIVE SERVICES: COLLATERAL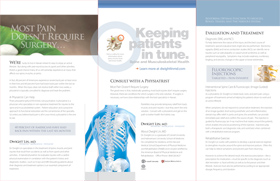 1. Dwight Lin MD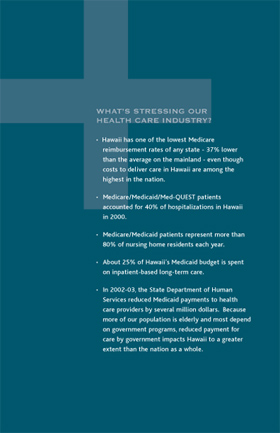 2.Healthcare Association of Hawaii
Click here to download full brochure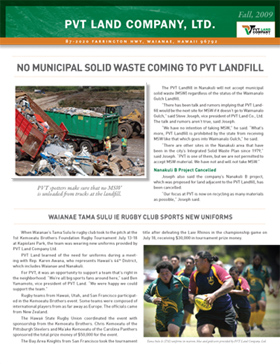 3. PVT Land Co.
Fuel develops collateral for corporate communications programs, consumer marketing, community relations, informational campaigns, direct mail, and a host of other purposes.
PVT Land Company Ltd. (newsletter)
Kaho'olawe Island Reserve Commission (newsletter and brochures)
Hyatt Regency Kauai Resort and Spa (brochure)
Hawaii Employers Council (brochure)



Fuel produces collateral for a host of uses. (1) A brochure for Dwight Lin MD, a physiatrist specializing in bone, joint, and nerve pain (2) An educational brochure for the Healthcare Association of Hawaii describing the threats faced by Hawaii's healthcare system (3) A self-mailing newsletter for PVT Land Co., which helps the Nanakuli landfill operator communicate with the community around it.